[quote="Vicky Wild":35xh4nxz]
New Moon is a wrap.
Oh and;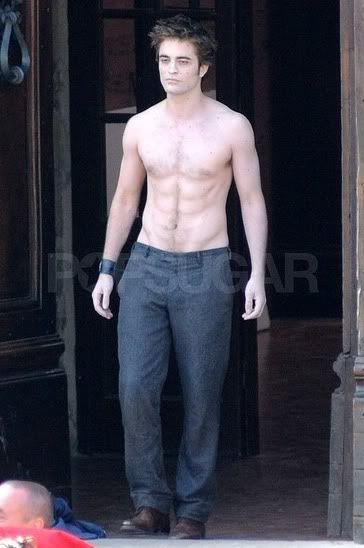 [/quote:35xh4nxz]
are dem muscles painted on??? lol and bella looks like some crazed fan "IMA GONNA CATCH N KISS YA EDWARDDDDDDDDDD"
[quote="Turtle":35xh4nxz]
"I are Bella and mine byofrend is being a Valmpire and we is having lot of funs with we're freends"
-Quote from S.M's latest work of art.
Huh, she's improved.
[/quote:35xh4nxz]
i rofl. i rofl hardz.
i was a bit happy and i read over my friends shoulder as he read it on his computer and simply put i said "this is terrible"